Showroom
The evolution of Galli Sicurezza.
In Lugano, nearly everyone is likely to have a Galli branded key or security device in their pocket. The evolution of Galli Sicurezza has been central to the development of security in the city of Lugano, from the '50s onward, offering products and services to a flourishing territory, home to a dynamic and determined population.
The historic store in the centre of Lugano is still a key location, having been transformed into the current Showroom: a space in which to get inspired and stay abreast of the latest trends in the security world.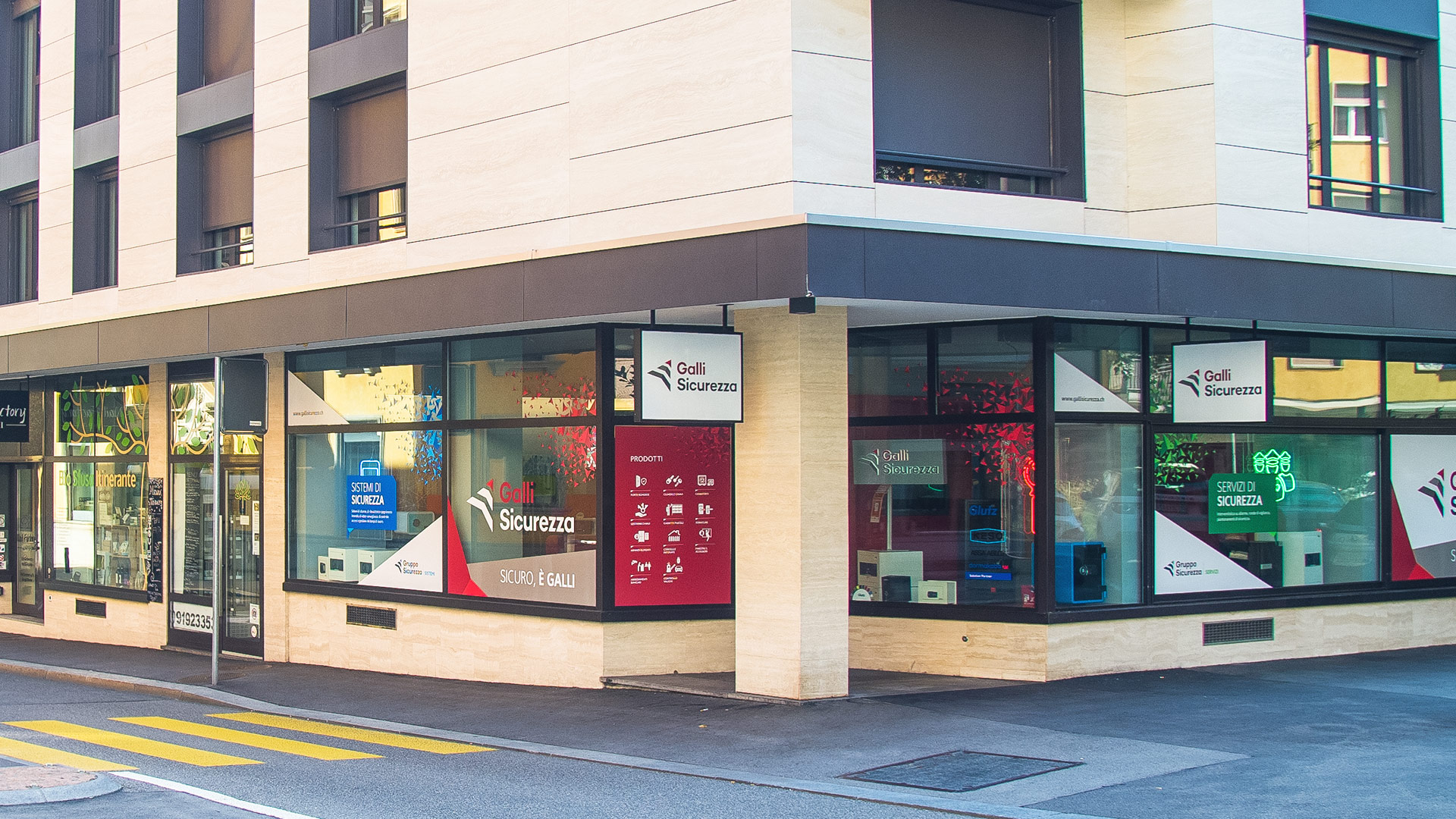 Solutions
for any setting.
A place in which to get inspired and stay up to date.
From keys and locks, to digital systems and safes, the Galli Sicurezza Showroom is where to go to find solutions for any setting: user-friendly, comfortable, and designer – both traditional and latest generation. The specialized staff accompanies private customers and professionals from Canton Ticino, offering up-to-date assistance, consulting services, and post sales by appointment. Furthermore, the Galli Sicurezza Showroom provides key duplication services with the best brands and products, from Switzerland and abroad.
Personalized ideas.
The Galli Sicurezza Showroom is the place to find personalized ideas for homes and companies. Come discover just how easy it is to feel secure.